Custom digital experiences with stunning 3D graphics that engage and inform healthcare professionals about important disease-state concepts and therapeutic mechanisms.
Medical Interactive Experiences
We design one-of-a-kind exhibit booth experiences proven to drive engagement for our clients at medical congresses: serious games, experience walls, holograms, photo booths, virtual reality (VR), augmented reality (AR) and mixed reality (MR).
With unique, immersive experiences, we've given dermatologists psoriasis, rheumatologists arthritis, shown neurologists activity in their brains, let oncologists battle cancer cells, and put HCPs face-to-face with virtual patients. What's next?
Where our work has been featured
Science inspires us, and we want to share it with others
These are absolutely fantastic visualizations … they
convey the real science.
Donald E. Ingber
MD, PhD, Director, Wyss Institute for Biologically Inspired Engineering, Harvard University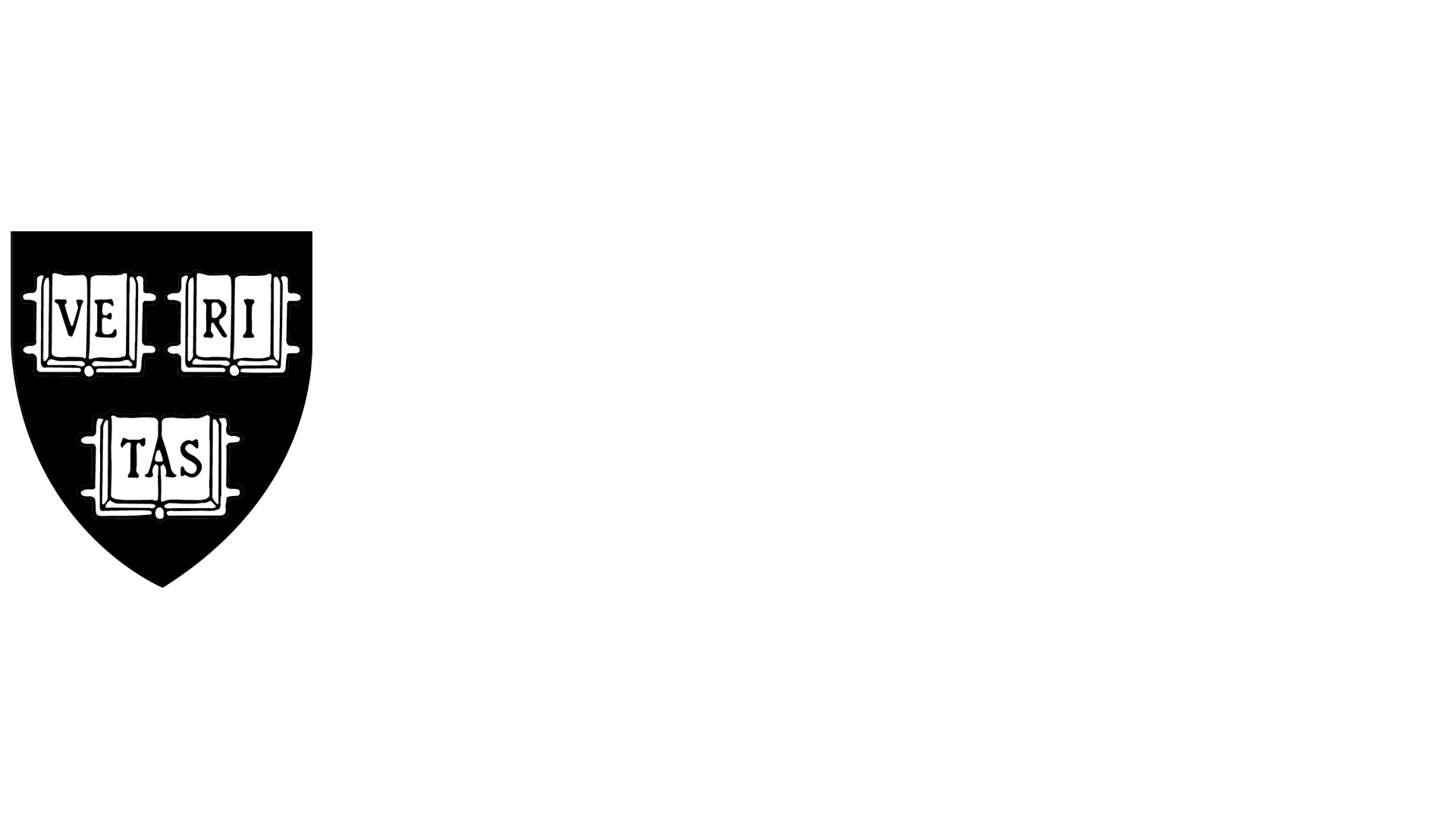 The team at AXS are true pros. They asked all of the right questions from the start, from technical/scientific details to overall look and feel, and completed this
amazing cover
rather quickly as a result
Kelly Krause
Creative Director, Nature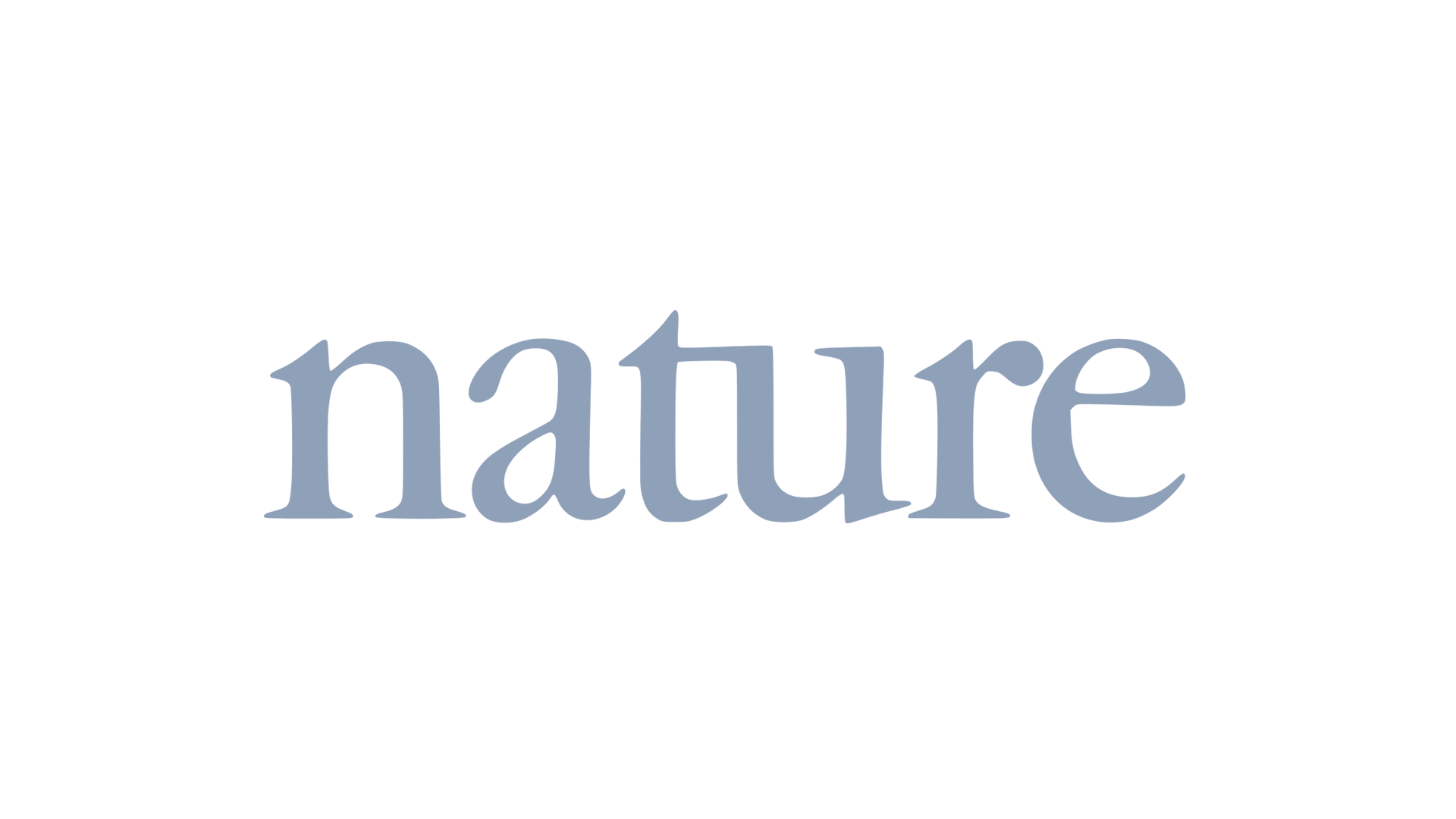 I can always rely on AXS to bring me unique, creative ideas for interactive media that
boost traffic
and
HCP engagement
at our congress booths.
Peter Baumeister
Senior Manager, Global Scientific Communications, Amgen
The AXS team works hard to
understand our needs and goals
to best interpret them to create a product that consistently exceeds our expectations. I've hired AXS in the past and will always look for a way to hire them in the future.
Adam B. King
Global Branding and Marketing Communications Manager, Heartware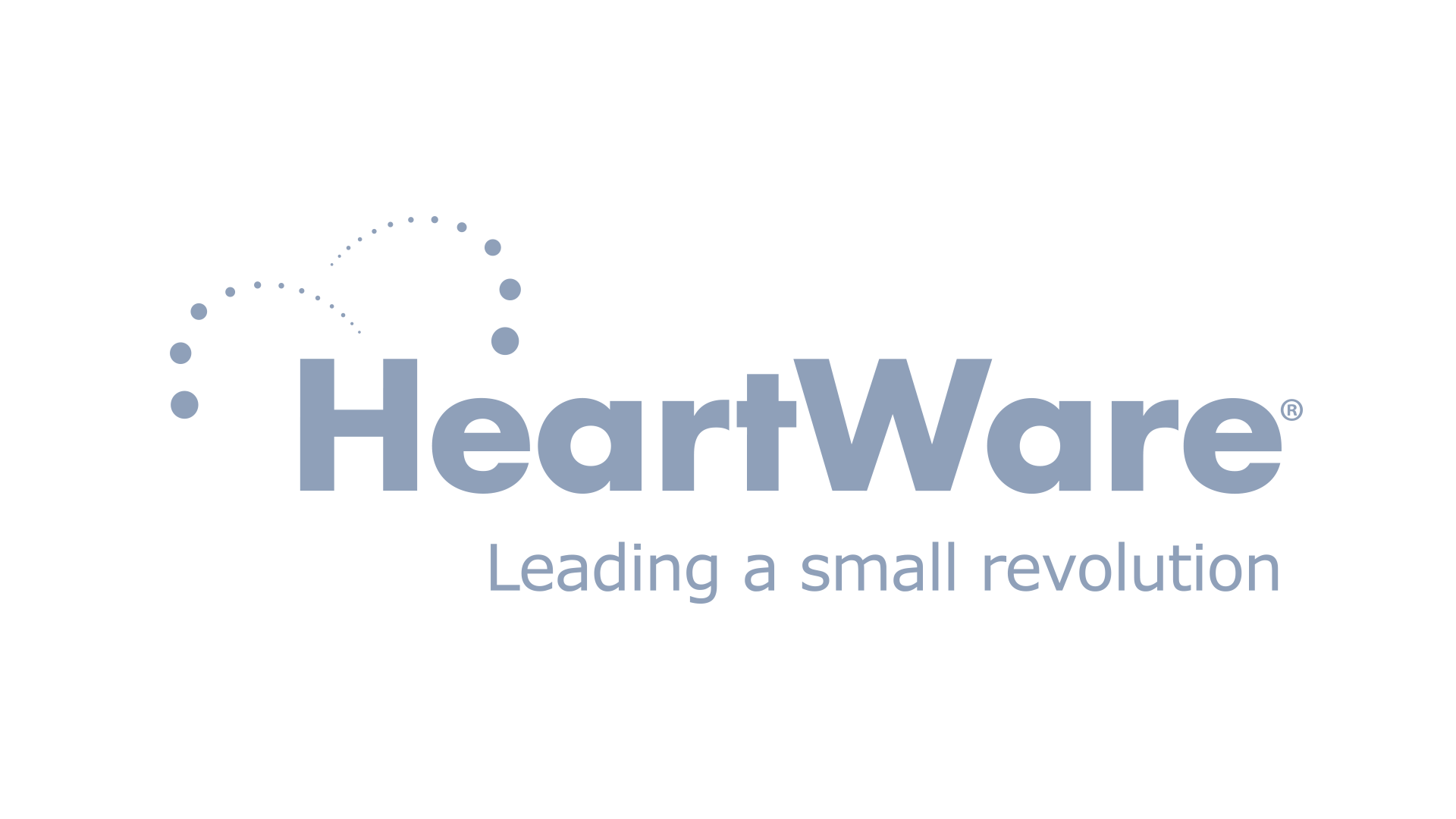 AXS worked collaboratively with us on app research and development, and provided
highly responsive support.
David Kreindler
Head, Division of Youth Psychiatry, Sunnybrook Health Sciences Centre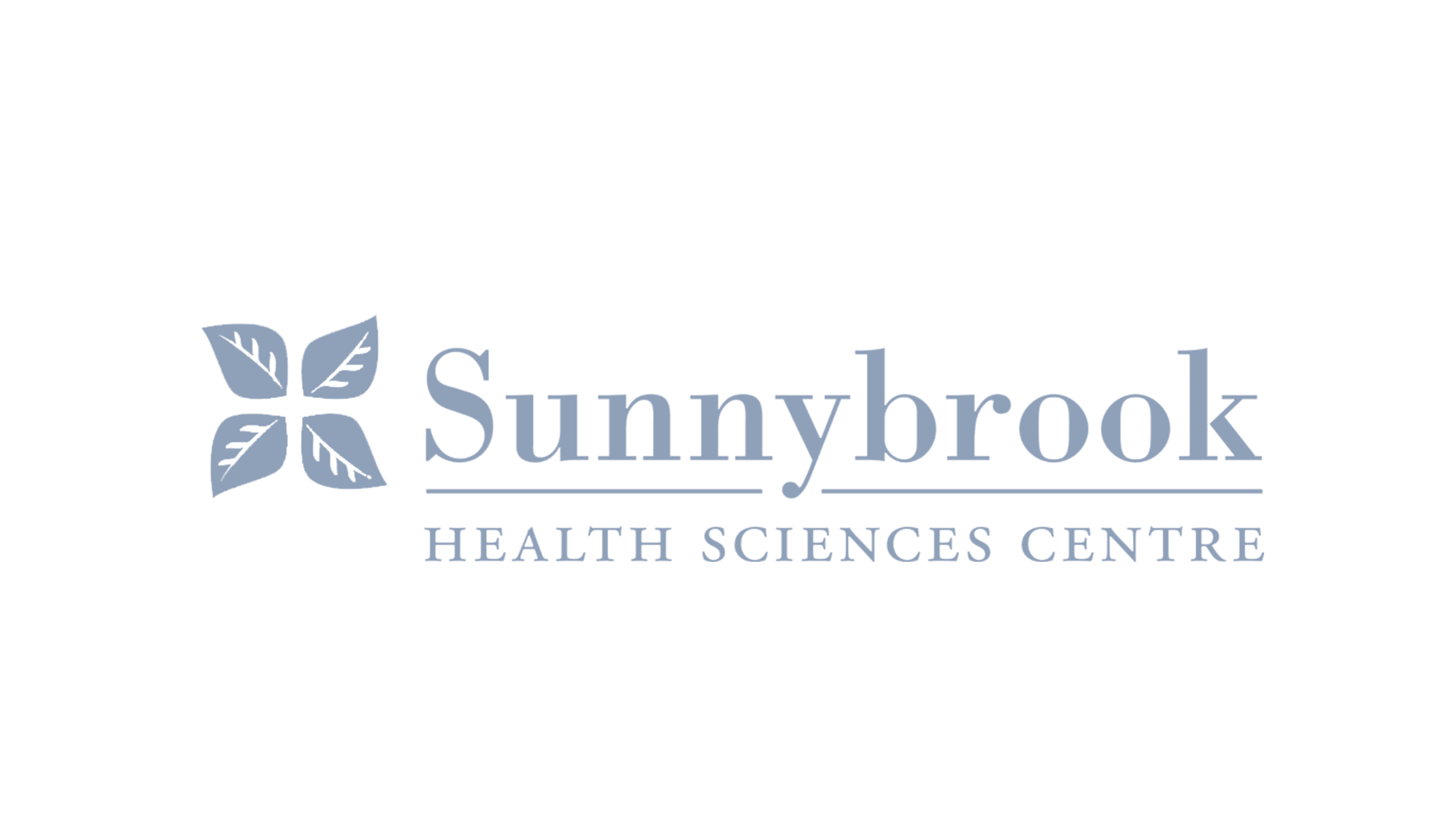 It is an absolute pleasure to work with the AXS team.
Their work
is
consistently well-researched,
beautifully crafted, and press-ready.
Jen Christiansen
Art Director of Information Graphics, Scientific American Magazine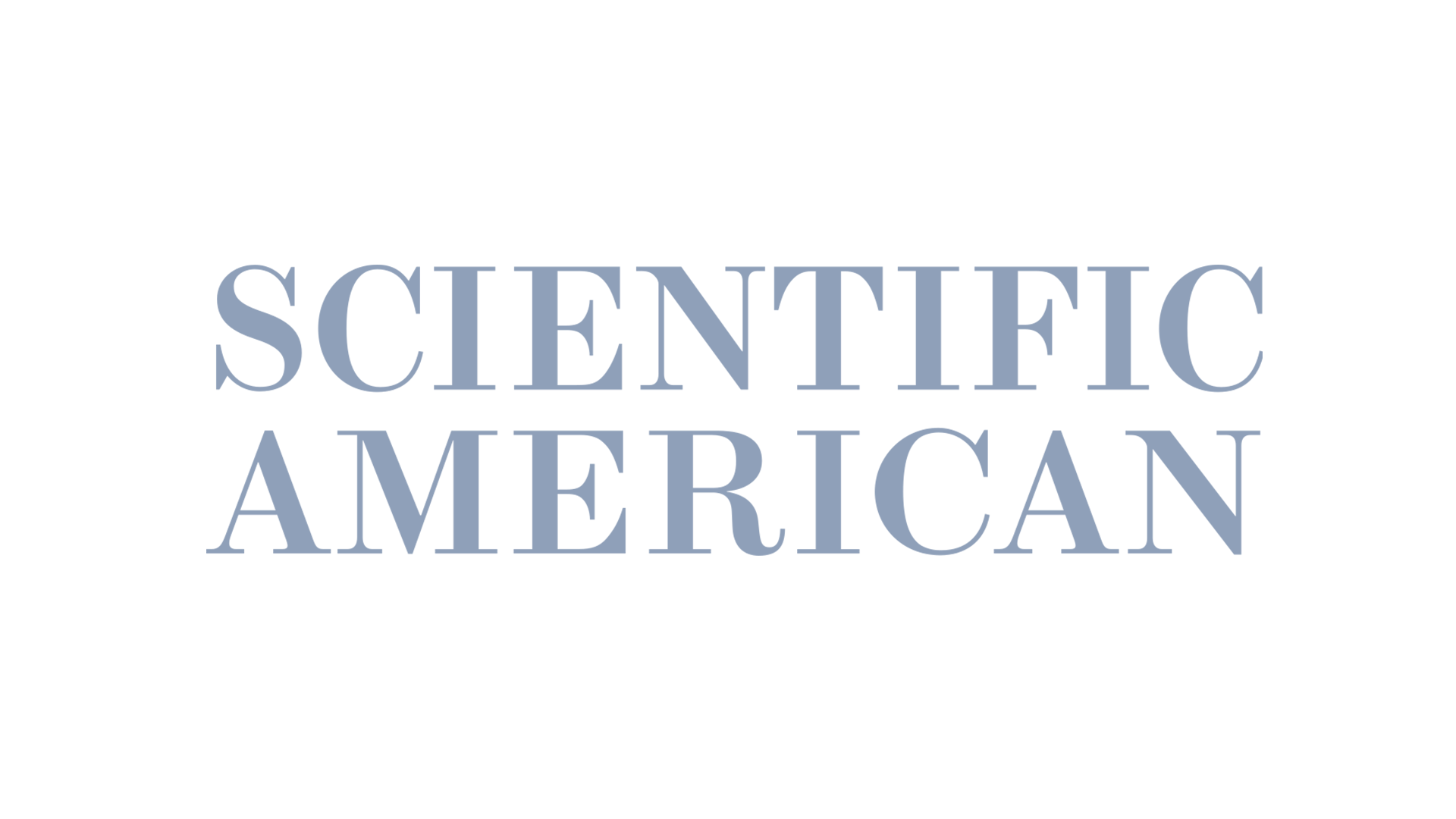 Ralph Bonheim
Biomedical Creative Director
AXS visualized what our scientists, engineers, and clinical experts were thinking.
Francois Pilon
Global Brand Manager, Bayer Schering Pharma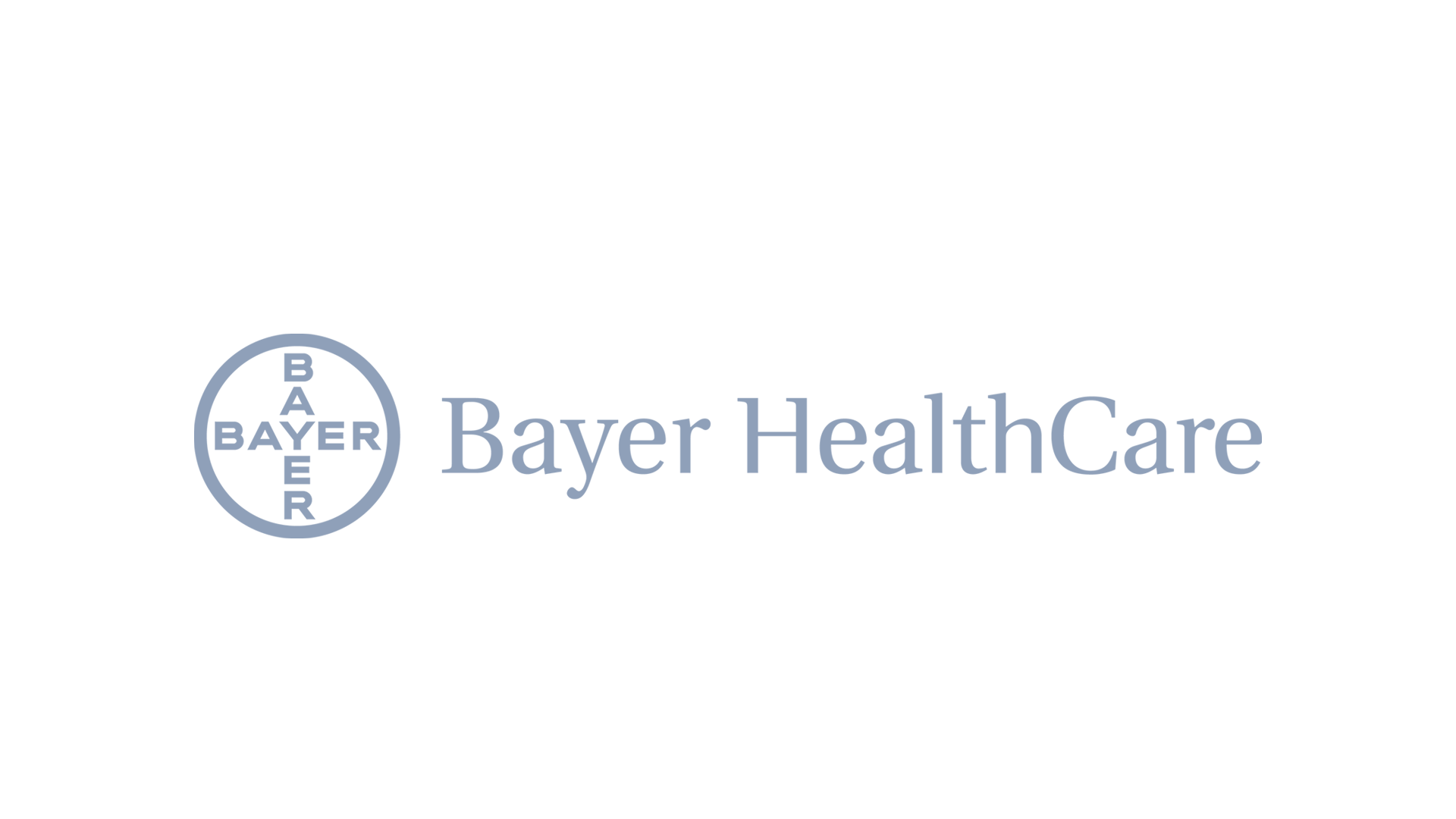 Your clear, didactic visuals
opened a vital dialogue
with physicians.
Joel Bathe
Senior Product Manager, Genzyme Canada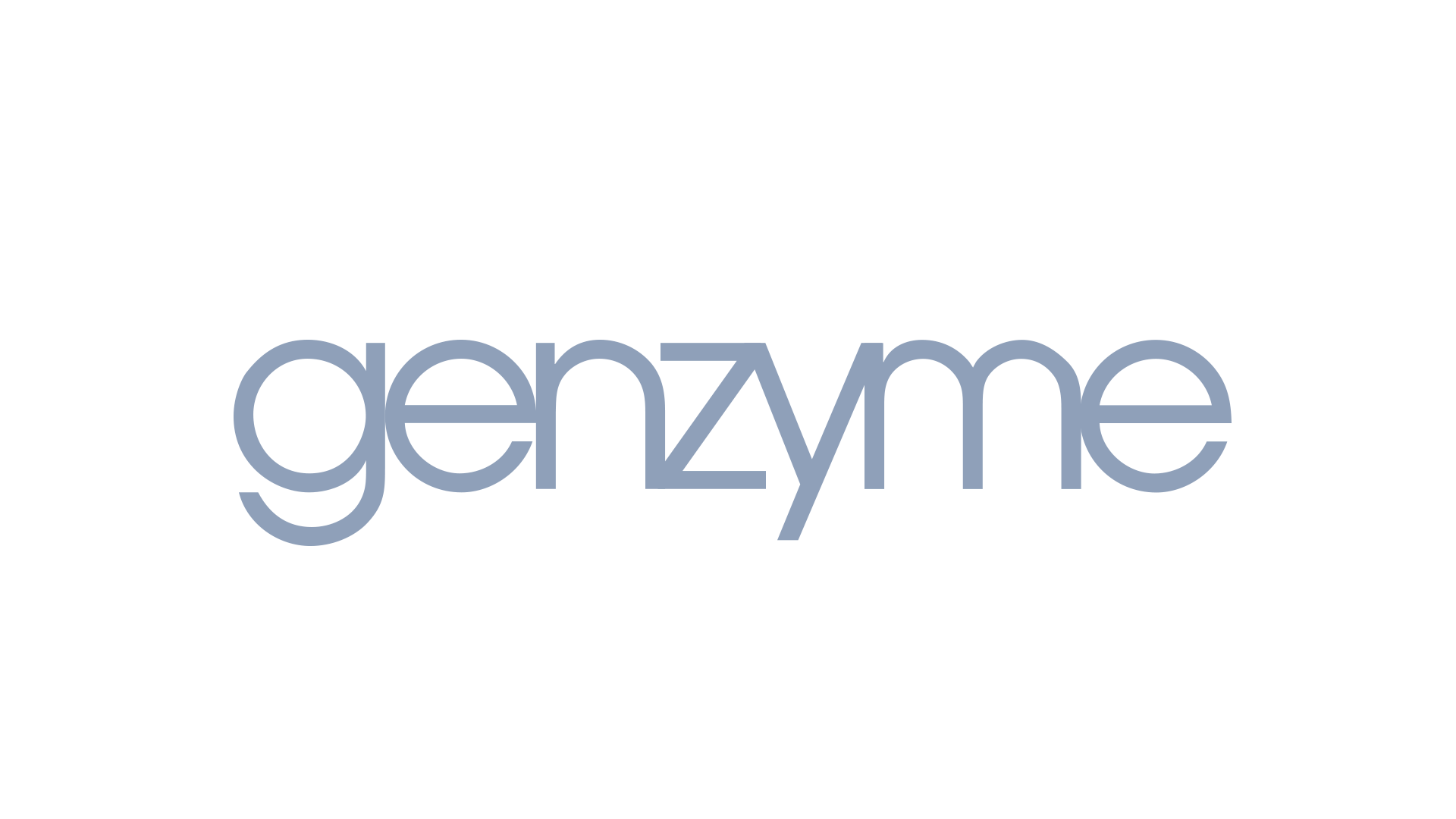 Liz Roan
Education Manager, Poultry CRC, Armidale NSW, Australia The AXS Studio difference
We're artists, designers and developers who create compelling new ways for people to experience medical and scientific content. Our approach: make it enjoyable and informative, and people will engage.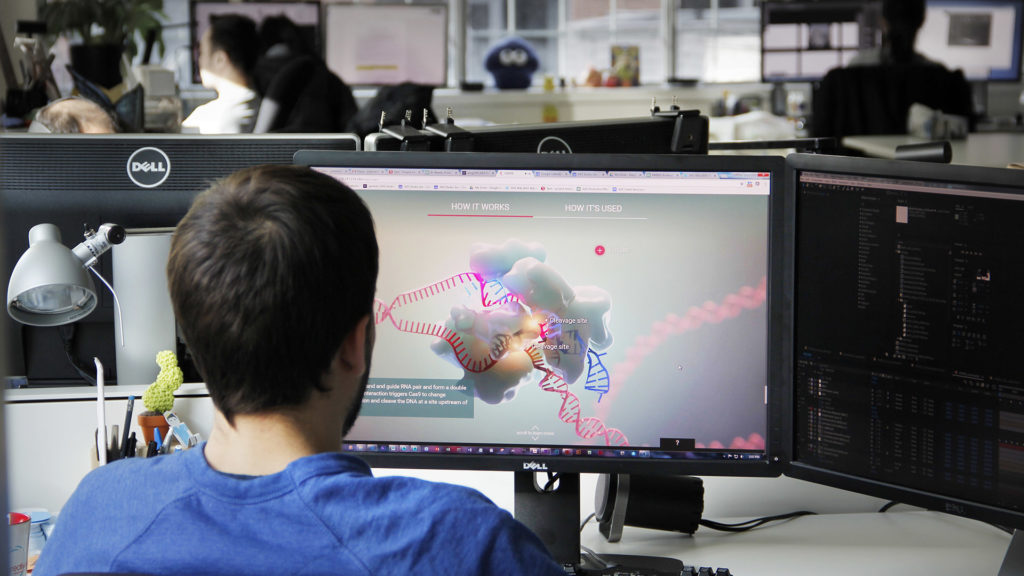 Medical science expertise
We bring a unique blend of excellence in interactive design and expertise in science visualization to every interactive project. Working with AXS, you'll never again worry that your agency doesn't get the science.
Digital agencies often start with a technology and work backwards to create an experience. At AXS, we begin with your desired outcomes and design your experience with these at the centre. We then choose the technology — be it VR, AR, touchscreen, hologram, etc. — that will deliver the best result. The technology serves the objective, not the other way around.
At medical exhibit booths, we deliver results for our clients, time after time: increased traffic, longer stays and smiles on the faces of booth visitors. And we measure engagement metrics, giving our clients a powerful tool for analyzing ROI.
Through our experience developing and deploying interactive applications for medical congress booths, we've observed countless visitors interacting with exhibit items. This has given us valuable insight into what works to attract participants and impart knowledge quickly.
Our medical science experience and expertise in referencing, annotation and medical-legal-regulatory (MLR) review preparation spares our clients the mistakes that can cause costly delays.We know how to prepare review material for success.
We're serious about accuracy
Our content developers and designers are trained in medical science, ensuring a level of accuracy that is essential for the life science clients we work for and the end users, who are typically healthcare professionals (HCPs).
Let's work together
to communicate your story.
Why invest in a medical interactive application?
Well designed, visually rich interactive experiences are proven to increase visitor traffic and engagement at medical congress exhibit booths.
Exhibit booth visitors are more likely to remember your content when given an engaging experience, compared with passive booth materials.
Interactive applications facilitate experiential learning, which is more effective than didactic learning from video, reading or oral presentation.
High-end visual assets can be repurposed in multiple communication channels, including online and publications.
Gain valuable insight into your customers' knowledge of your therapeutic focus. Our software analyzes engagement, including user responses and scores, and helps you measure return on investment.
Frequently Asked Questions
What are medical interactive experiences?
Interactive applications like touchscreen kiosks, video games or virtual reality (VR) experiences that teach medical science concepts like the molecular basis of a disease or how a therapeutic molecule is thought to work. The "interactive" part means that the user makes selections and takes actions that enhance the learning experience.
How long does it take to make a medical interactive experience?
The timeline depends on the scope and content of the experience, but is typically five to six months. When we prepare a project estimate, we include a timeline with key milestones. We recommend contacting us at least 6 months ahead of your due date.
Who uses medical interactive experiences and why?
Scientific affairs and medical communications managers commission interactive media (software applications) to engage congress booth visitors and inform them about disease state information relevant to their therapeutic area. Depending on the jurisdiction, drug mechanism of action may also be covered. Often times, interactive applications will be repurposed for use on disease state websites.
Marketing and Product managers use interactive applications to engage healthcare professionals and teach them about therapeutic mechanism of action at congress booths and on product websites.
Medical science liaisons and sales representatives use interactive tablet apps (iPad, for example) to demonstrate to potential customers how medical technologies and devices work.
What makes a good interactive experience at a congress booth?
Offer visitors a unique way to experience your content. Keep it concise and short. The longer the experience, the more likely users are to leave before it's finished and the longer others have to wait in line to use it. Also, keep the introduction short! Our data show that users frequently exit an interactive during a lengthy introductory video or tutorial.
What do clients say is different about AXS Studio?
Our clients say that we're unlike other agencies they've used in terms of our medical knowledge and our attention to detail. The words most used to describe our work are beautiful and accurate.
Why hire AXS Studio instead of another digital agency?
While many healthcare agencies produce interactive applications for their pharma and device clients, most don't use medically trained artists to develop the content and visual assets. Instead, they use "generalists" without specialized science training. As a result, it's common to see interactive content with obvious holes in the science; for example, how tissues, cells and molecules are depicted. While this may not be an issue for lay audiences, the mistakes can be glaringly obvious to healthcare professionals and scientists.
In contrast, at AXS Studio, all of our content and visual assets are created by medically trained digital artists. Each holds a Masters in Biomedical Communications (M.Sc. BMC) from the University of Toronto, one of only four CAAHEP-accredited programs. This specialized training is the reason AXS delivers interactive applications with a higher degree of accuracy than typical agencies. For our clients, this translates to credibility with a scientific audience.
What determines the cost of medical interactive experiences?
A primary determinant is the number of stages, or levels, in an interactive application. These are synonymous with chapters and correlate to the overall length of the experience. The amount and complexity of 3D visual content is another important factor, as is the degree of electronics customization required to create a unique experience.
I see your booth interactives have some pretty interesting physical structures. Does AXS build those kiosks?
We don't build the kiosks, but we do supply design drawings to your booth vendor and work with them to ensure everything is built to specification. We do design and fabricate certain custom items (for instance, our VR microscope) and custom electronics. We also work with our clients' audio-visual vendors to determine optimal hardware and pretest their applications on computers and monitors being used for an exhibit. We ensure everything is tested and production-ready ahead of its release.
A wireframe is a planning document that describes the flow of the interactive experience, including input from and feedback to the user. Wireframes vary in detail from company-to-company. An AXS wireframe functions the way a storyboard does for an animation. We include drawings of the proposed visuals, on-screen text and audio. This document is used by our digital artists and developers to create the application and also by our clients for content review and approval.
Can I provide my own wireframe?
A wireframe serves two purposes:
1. To previsualize the entire experience for our client, and
2. To detail the structure and functionality of the application for our artists and developers.
We will gladly review your wireframe to see if our team can use it in our workflow. If not, we can build on it to create a document that works well for our team and yours.
Is a dedicated facilitator necessary to run an interactive kiosk at my booth?
We strongly recommend assigning a facilitator to engage visitors and assist them with the application. While our interactive experiences are designed to be used without support — we keep them simple to use and provide on-screen and audio instructions — the human touch always results in more visitors and better experiences. Many companies use trained facilitators for this purpose — friendly, likeable people who enjoy engaging with strangers.
Can I supply a voice-over script?
Yes, we regularly work with scripts provided to us. After we review your script, we can advise on how to optimize it for the experience we're designing. A general rule of thumb when composing your script: 100 words of voice-over for every minute of content.
Do I need to supply a medical content expert if I work with AXS Studio?
While we welcome input from our clients' medical experts and opinion leaders, it's not a requirement. A key advantage of working with AXS is our in-house medical science expertise. Our content developers and digital artists all hold Masters degrees in Biomedical Communications (M.Sc.BMC), which entails formal training in pathology, physiology, anatomy, cell biology and molecular biology. On staff we have four Board Certified Medical Illustrators (CMIs) and have been visualizing complex medical science processes for a discerning healthcare professional audience for over 15 years.
A lot of companies "offshore" interactive development to low cost producers. Do you do this?
We do not. All design and development is done in-house in our Toronto, Canada studio with specially trained medical digital artists and developers. This allows us tight control of quality and timelines to ensure we consistently meet deadlines. This is especially important when working within fixed conference timelines. Furthermore, unlike many services and products that can be offshored to cut costs, the interactive experiences we create require highly specialized knowledge.
Our content creators and digital artists each holds a Master of Science in Biomedical Communications (M.Sc.BMC). This specialized training is what allows us to design rich interactive experiences that explain medical science more clearly and accurately than teams without formal medical training. There are companies in North America that use low-cost outsourcing for medical interactive applications. If you are looking to hire one of these businesses, we recommend seeking information on the science training of their creative and production team.
Can images from my interactive application be repurposed for other purposes like a website and print?
Yes. We can "capture" images from any interactive experience. The limiting factor is resolution, which determines how big you can make the image. Most captured images are sufficiently big for small print materials and slide presentations. If you require a large image — e.g. for a booth panel — we can create this and charge separately for the output. We can also render images of individual elements from an interactive — e.g. a ligand and receptor binding.
How do you help clients navigate medical-legal-regulatory (MLR) approvals?
Our content creators ensure that all material we provide for MLR review has been referenced from the scientific literature. Depending on a client's procedures, we may provide a bookmarked and annotated PDF with supporting passages linking back to the annotated wireframe. This allows reviewers to easily reference supporting evidence. We will also call in to review sessions, at our client's request, to address questions about the proposed interactive content.